Nov 5-11

Another week, and another series of successful performances for the Loara Band and Color Guard. A huge congratulations for two solid outings for the parade band and the field band. The band scored a 91.8 on the street and a 77.1 on the field for a total of 168.9 and 2nd place overall at the Chino Field Tournament. Students overcame the heat and a long day thanks to the parent support system. Parents made sure kids had food, water, shade and everything they needed to have a safe, fun and healthy day! Congrats to Tournament Champions Arcadia HS and to first place overall Kennedy HS for their great days.

Also, a huge congratulations to our Varsity Football team for their exciting 42-35 victory in the first round of CIF! We were really happy to be a part of the day. The teams win means that we have added a home football game this week. We will be home against Orange Vista on Thursday night. Kickoff is 7:30pm at Glover Stadium.

This adds onto an already packed week of performances…four in a row starting Wednesday night. It is really important that everyone understands this weeks schedule and organizes themselves accordingly. Here is a rundown of performances:

Wednesday Night: Band Spectacular! Our annual District Band Showcase will be at Glover Stadium. We are the sixth High School band to perform. Our approximate performance time is 8:20pm. We will load during school, change at school and leave at 5:30pm. Admission is FREE!

Thursday Night: Home Football Game. Kickoff is 7:30pm so we will leave Loara at 6pm. We will be in uniform and perform our halftime show.

Friday Night: Fall Concert! This concert was pushed back one week due to a scheduling error at Kennedy HS. The concert will feature the third and fourth period bands, along with a special appearance from our top choir. We will have a call time of 5:30pm to rehearse in the hall before the concert begins at 7pm. Admission is free. I promise it will be a terrific event (and a great change of pace from all of the marching band activities that dominate the fall).

Saturday: The Savanna Field Tournament (final field performance). We will call at Loara at 4:00pm to load and leave at 4:30pm. We are on the field in competition at 7:06pm at Glover Stadium. Admission is $10 for adults with discounts for children.

Special thanks is in order to Benji Gonzalez for tweaking our website this week. He has made it better looking and has uploaded some content. Look for Benji to update it over the course of the season and year. Thanks, Benji!

Here is the weekly breakdown. All 0 period rehearsals will be on the field.

M – 0 period rehearsal. Third Period Band rehearsal 3-4pm after school. Massed Band rehearsal for select members at Western HS at 7pm.

T – 0 period late start rehearsal

W – Band Spectacular

Th – no 0 period. Home CIF Football Game

F – no 0 period. Fall Concert 7pm at Kennedy HS

S – Savanna Field Tournament

S – Rest

M – NO SCHOOL!

Two more weeks until break. Keep up the great work, everyone!
Powered by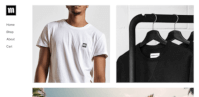 Create your own unique website with customizable templates.