,January 14th-19th, 2019

I'm writing this Sunday update from my office as students from 4th period are working in sectionals preparing for our concert this afternoon. Please consider attending their performance today at 2pm at Loara HS to help the group launch their festival season. Thanks to all of the students for their hard work this weekend, to the coaches for their wonderful work, and to our booster parents who helped feed the students on Saturday. It's been a very productive weekend.

Last week the students helped complete our inventory check in. Instruments have been uploaded to the Conn-Selmer system and we will be using this data to begin identifying highest priority needs to invest in new instruments. We will be upgrading our sound system to a much more powerful sound with a dramatically easier set up for next year's fall marching band. Thanks to all of the leaders for their hours of work on this!

Chamber Music updates are due to me ASAP in 3rd and 4th period. Send me an email, write me a letter, write me a post it note, anything. I need to know who is in your group, what you are playing, what your rehearsal schedule looks like, and who is responsible for what in your group.

Color Guard costumes have been designed and we are now taking measurements from the students. Please be sure to have Mrs. Miller get your measurements ASAP so we can complete the order in time. Also, your January schedule has been updated in the google calendar on the website. Be sure to check it out.

AUHSD Honor Band auditions are this week on Wednesday at Kennedy HS. If you have not already done so, please see me to sign up for an audition time.

Here is a look at the week day by day:

M – Schoolwide writing day. You will still have 0 period, but then will need to go write before 1st period. Varsity Guard has a rehearsal 5pm-9pm.

T – Late Start schedule. Chamber Music in classes.

W – Honor Band Auditions at Kennedy HS. Drum Line will have a 5pm-9pm rehearsal.

Th –

F – Drum Line rehearsal 3:30pm-6:30pm. JV Guard rehearsal 5pm-9pm.

Have a great week!

Powered by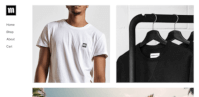 Create your own unique website with customizable templates.